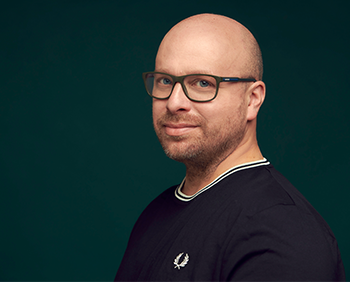 Passionate about health, I make massage therapy the center of my concerns. Moreover, I have accumulated more than 2500 hours of professional training in and I have more than 15 years of experience as a therapist, whether on sports competition sites, in multidisciplinary clinics, in hospitals and residences for the Elderly.
However, curious to deepen my knowledge and aware that we never stop learning, I always remain in continuous training and alert to new approaches.
Before arriving in kinesitherapy, I first followed training in
Sports massage therapy;
Fascia therapy;
Lymphatic drainage;
Peri-articular manipulation;
Pregnant woman massage;
Massage adapted for children;
Active release
Deep Tissue;
Thai massage;
Therapeutic Shiatsu;
Swedish massage;
ELDOA;
Lomi-lomi.
Thanks to these trainings, I have worked successfully with people struggling with multiple pathologies such as tendinitis, fibromyalgia and carpal tunnel syndrome, chronic headaches, stress and insomnia.
On multiple occasions I have participated in accelerating the healing of injuries such as sprains, muscle strains and post-operative recovery, in the softening of scars.
I have worked with a clientele afflicted with more serious pathologies, including cancer and cystic fibrosis, in order to alleviate their daily suffering and recover mobility lost due to long periods of bed rest.
Massage therapy in palliative care is used to improve comfort and improve mobility during this difficult situation.
Although the aspect of relaxation represents in my opinion a fundamental criterion of an all-encompassing approach in massage therapy, my main ambitions and concerns are based on a method aimed at facilitating the proper functioning of the body and the restoration of well-being. I am a conscientious therapist attentive to the needs of my clients. I direct my work according to the different aspects of their problem, if necessary.
Whether it is to resolve tension due to a bad movement during the practice of a sport, during repetitive work or simply for a relaxing massage, rest assured that I will be able to meet your expectations.